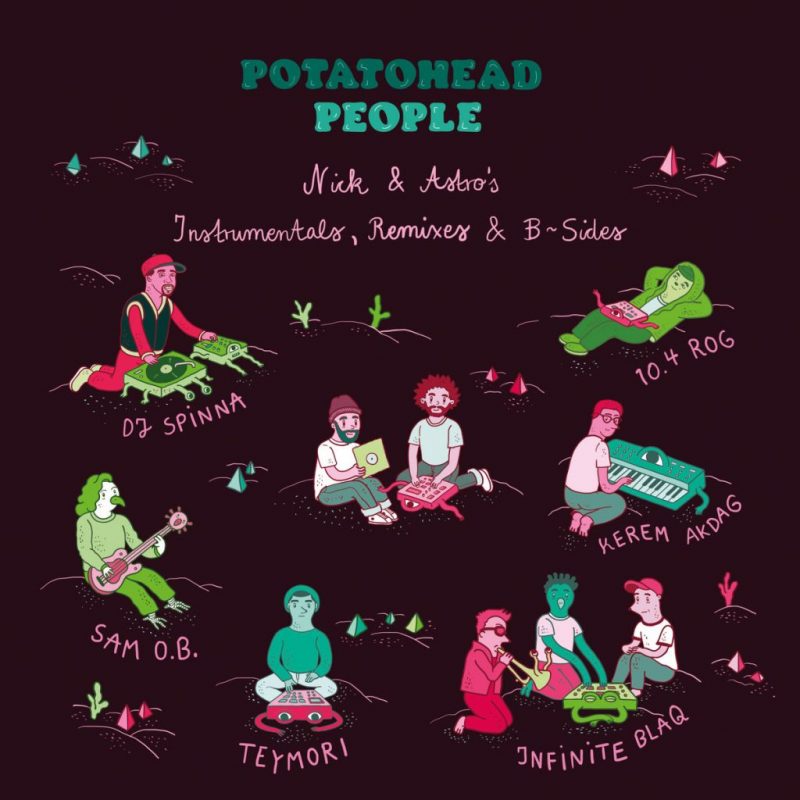 A year after their groundbreaking sophomore album "Nick & Astro's Guide to the Galaxy" LP, Potatohead People are back with a collection of instrumentals, remixes and B-sides. They've tapped some of their favourite producers from around the globe for remix duties, and spiced things up a bit by holding a remix contest from which one winner was picked from an overwhelming number of submissions.
"Nick & Astro's Instrumentals, Remixes & B​-​Sides" EP contains 12 tracks including re-works by Teymori, DJ Spinna, Kerem Akdag, Infinite Blaq and Sam O.B.
Tune in right below and get your copy via Bandcamp.