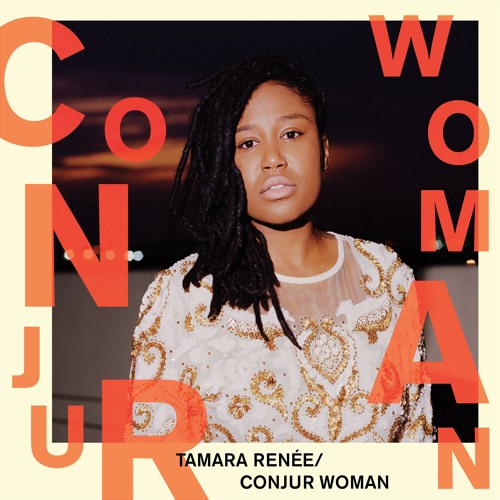 Tamara Renée is a musician, artist, producer, and songwriter born and raised in Striver's Row Harlem. After two EP's 'The Moon Goddess' and 'Ultra Violet', her first full length LP entitled, 'CONJUR WOMAN', is out now and ready to treat your ears with with lovely soulful vibes.
The album is named after a series of collages by Harlem Renaissance artist, Romare Bearden. The Conjur Woman is a mythical, black, southern, archetype who holds the moon in a locket at her breast. She is able to transform her reality and her solitude is her strength. This woman, dark place is where her treasure lies. Conjur Woman is an initiation and a birthright. This album signifies the threshold, the cross over to the obeah woman.
Inspired by great albums such as D'angelo's- Voodoo, Andre 3000's- The Love Below, Erykah Badu's- Mama's Gun, Minnie Ripperton's-Adventures in Paradise, Marvin Gaye's- Here My Dear, Kendrick Lamar's- To Pimp a Butterfly, and Journey to Satchidananda by Alice Coltrane. Tamara fuses elements of soul, jazz, hip-hop, and psychedelic music to create a mix that is familiar, thrilling, and innovative.
Stream the full album above and get your copy via Bandcamp.