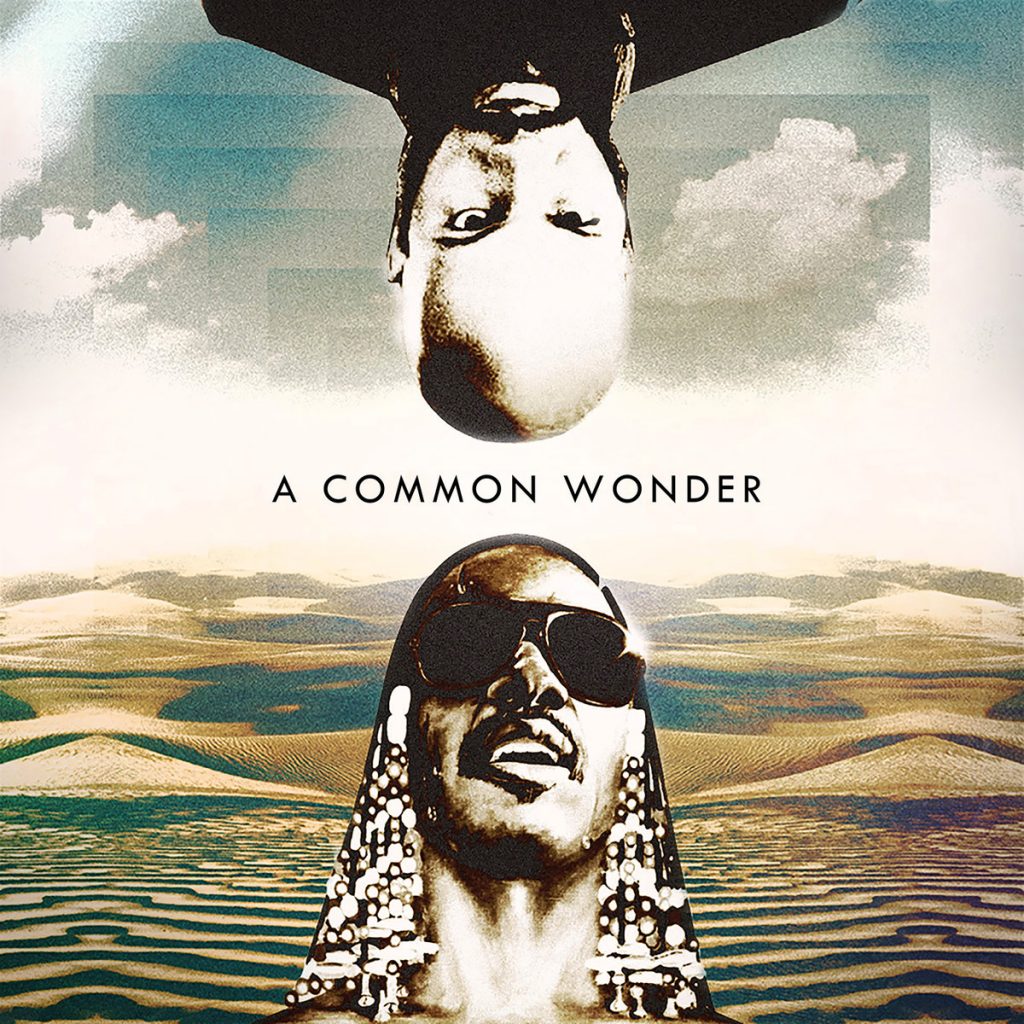 Amerigo Gazaway, the guy who brought us amazing mashup projects like Yasiin Gaye, Fela Soul, B​.​B. & The Underground Kingz or Otis & The Outkasts, is now back with the new album "A Common Wonder". With this release he brings to life an imagined studio session between Chicago's crowned prince of Hip-Hop, Common, and Motown legend, Stevie Wonder.
"Stevie Wonder's early use of synthesizers, drum machines, and samplers, in a lot of ways, paved the way for hip-hop and sampling. Part of my motivation for this project was to highlight those contributions"
Picking up where Common and Stevie's 2016 "Black America Again," single left off, Amerigo brings his imagined recording session to life with a slew of uncovered resources (including multitrack instrument stems, interview audio, and documentary soundbites.) Re-orchestrating deconstructed samples, the producer interweaves Common's vivid wordplay and Wonder's passionate vocals for a project that blurs the line between a "mashup" and a modern day duets album.
Stream the full album above and download this one, and all the other mashup projects via Amerigo's Bandcamp.