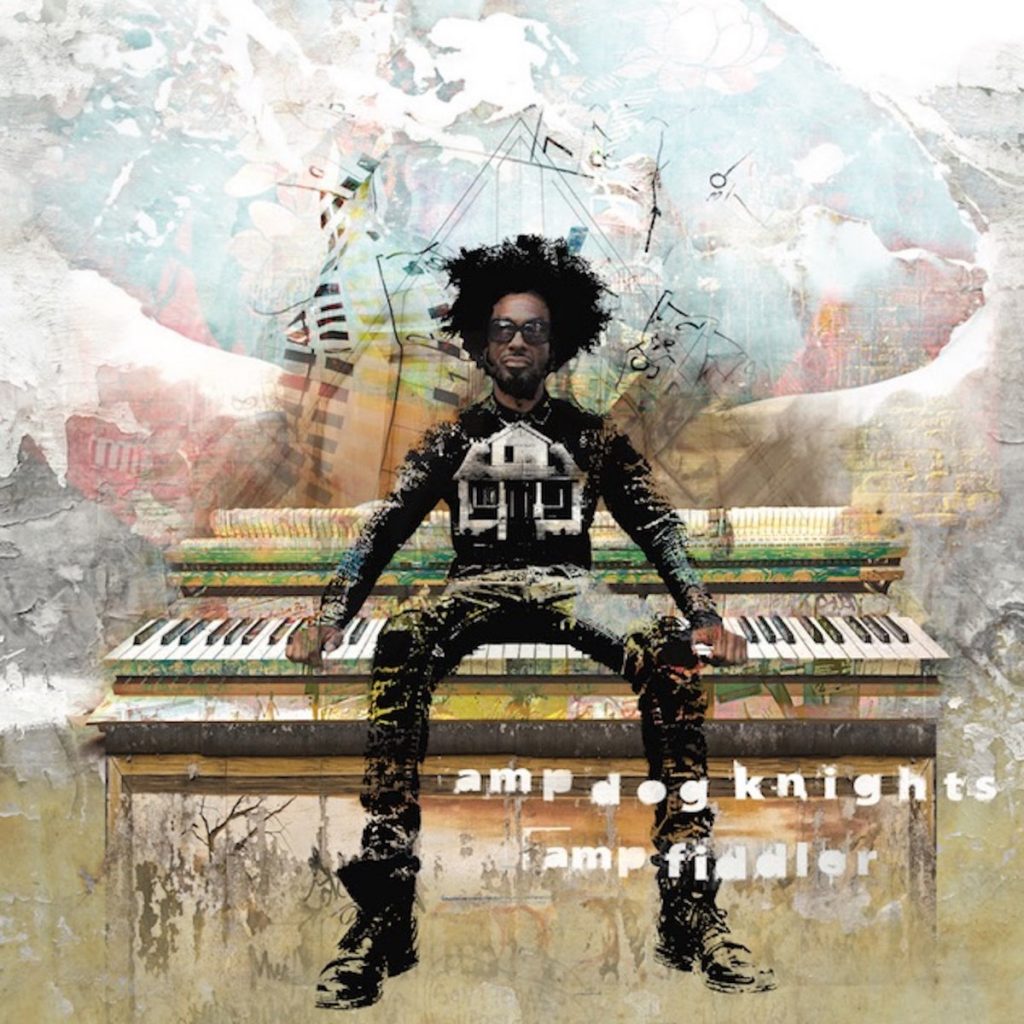 For his fourth studio album, Amp Fiddler returns to fellow Detroit native Moodymann's Mahogani Music. The 13-track strong "Amp Dog Knights" was recorded at his 'Camp Amp' studio basement in Detroit.
Amp was instrumental in putting Detroit on the map for hip hop, by using his first advance to buy an Akai MPC60, then teaching the teenage J Dilla how to use it. His new record features 2 tracks co-produced by Dilla. The tracks date from a famous Zip disk that was stolen from him and recovered by Amp. Dilla then gifted him the beats to use by way of thanking him for his mentorship. Track 'Return Of The Ghetto Fly' also features rapping from Slum Village member T3 as well as vocals by Neco Redd, completing a track that is the very soul of Detroit. 'It's Alright' is featured in three versions on the album with contributions from another Slum Village member – Waajeed – as well as frequent Theo Parrish collaborator Ideeyah. 'Those are my friends' says Amp of his local collaborators, 'I love the way they work, I love the way they do things'.
'Amp Dog Knights' continues with tales of the Detroit player known as the 'Ghetto Fly'; inspired by sharp-suited characters from the neighbourhood of his childhood who 'dressed like The Temptations every day and had attitude when they walked, they were almost dancing'. Across the record there are stunning P-Funk rock jams like 'Put Me In Your Pocket' with guitarist Chris Bruce, as well as 4/4 soulful steppers like 'I'm Feeling You'. 'I Get Moody Sometimes' featuring Moodymann is a shimmering electronic funk number tailor-made for the label head's eclectic DJ sets. 'Amp Dog Knights' is the second album in 2 years following Amps break from music since 2006 following personal tragedy in his family including the death of his son. Now he's back and he wants more – more people to hear the music and the message. 'I want to hear it in shops, when I am at the airport, I want to hear it everywhere'. Amen.
Enjoy yourself some fine Detroit music and stream Amp Fiddler's full album above. Head over to Bandcamp to purchase AMP DOG KNIGHTS | M.M-41