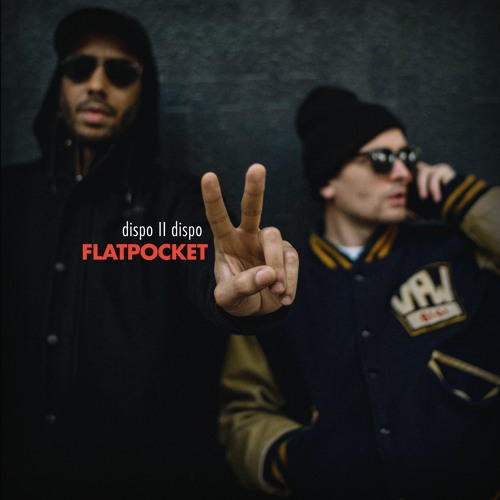 With Flatpocket it's all about the papers or – to be precise – the absence of it. Flatpocket's first album was called "Geldfundphantasyen" (which means "Finding Money Fantasies" in German) and came out in 2012. Six years later Twit One and Lazy Jones – the beatmaking masterminds behind the project – are still broke enough to make a whole album about it: "Dispo II Dispo" (Denglish for "Overdraft To Overdraft").
Even though Flatpocket talk about money all the time through samples and made up dialogues, the subtext is actually the rejection of materialism from a bohemian perspective. Sonically it's half beat tape, half radio play and continuously dope. Including features by Hulk Hodn, C.Tappin and Bob Marley.
Tune in right below and get your copy here.