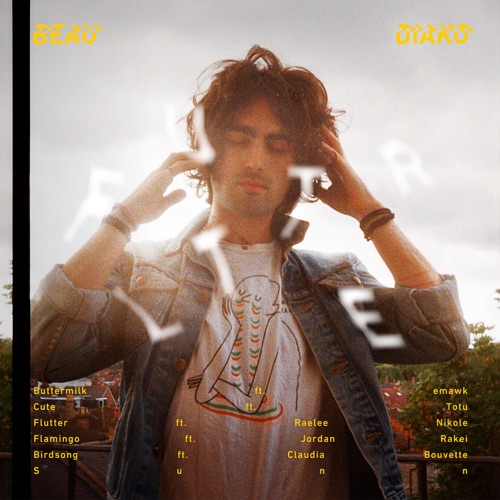 Beau Diako delivers soulful vibes on his solo debut EP "Flutter".
After working with the likes of Lido, Tennyson, Jordan Rakei and Galimatias and releasing an EP titled "Bloom" with his duo Zoology, the British producer, songwriter and guitarist now offers six solo songs.
Fusing indie, jazz and neo-soul with his colourful guitar compositions, the
self-taught musician creates a refreshing sound that reminds a bit of Jordan Rakei. No wonder Rakei is featured on "Flamingo". Other contributions on "Flutter" come from Emawk, Totu, Raelee Nikole and Claudia Bouvette.
Enjoy the lovely sound of Beau Diako and listen to his amazing debut "Flutter":