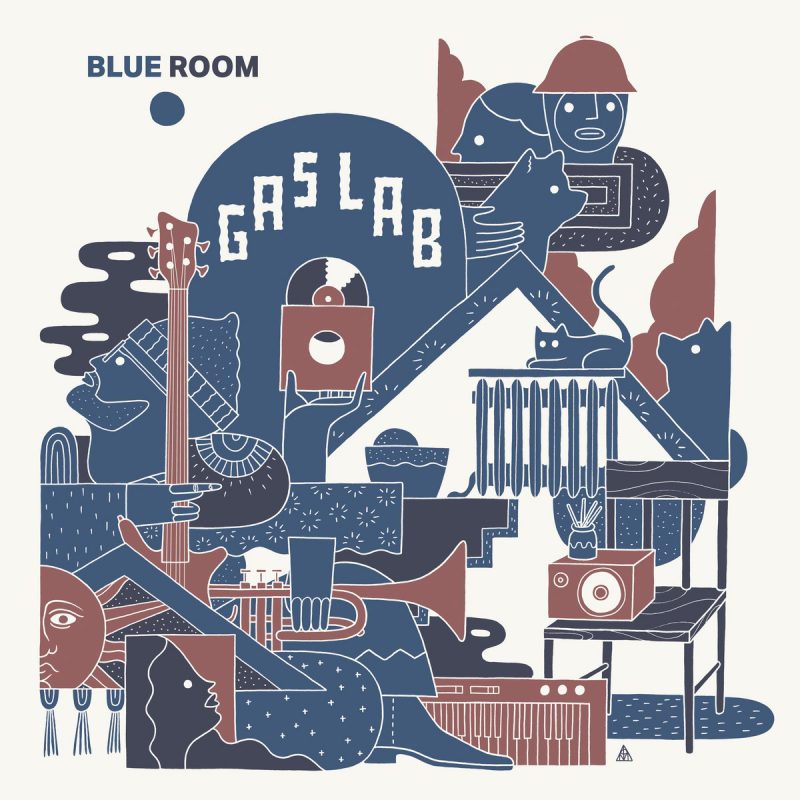 Earlier this month, Gas Lab has dropped his new album "Blue Room" via Inner Ocean Records. Alongside the album, the Argentinian producer shared visuals for his single "Sunrise" featuring Juan Klappenbach.
Watch the beautiful music video right here:
Dwelling on a nature reserve on the outskirts of Buenos Aires, tucked away in his self built studio cabin, Gas Lab has been steadily honing his unique sound to create his latest Jazz and Soul Hip Hop masterpiece "Blue Room".
Fusing together samples from his talented friends who frequent on his tracks (ie. Juan Klappenbach, Hector Mario, Andrew Gould, etc), Gas Lab lays the groundwork with him impeccable beats and those soul filled bass lines you can spot from a mile away.
"Blue Room" is cool, in the truest sense of the word, with strong nods to Cool Jazz and music eras of days past, still keeping it ultra fresh with laid back loose beats and flow that will have you smiling all the way through.
"Must be something in all that organic food and Argentinian climate! Whatever it is, we like it and we want more!"
If you're into jazzhop, chillhop, lofi beats or whatever you wanna calll it, you need to check out Gas Lab and his new album "Blue Room".
Enjoy the full stream right below and watch the music clip for "Sunrise" above. Limited Edition Cassettes and Vinyls are available via Bandcamp.