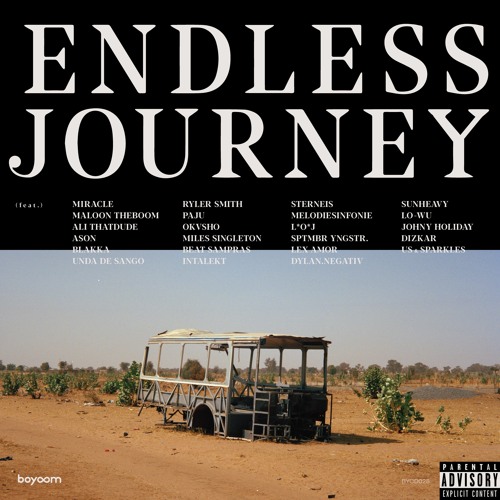 Swizz label Boyoom Connective is back with a new compilation titled "Endless Journey".
There's 16 songs on the project, one poem, two skits and a wide range of music. Artists from all around the world contributed to this release including familiar names such as Melodiesinfonie, Maloon the Boom, Unda De Sango, Miles Singleton, Okvsho, September Yngstr., Lo-Wu and Intalekt.
Genre doesn't matter anymore, this is all about beautiful music. Press play below and enjoy the full album! To get a copy visit Bandcamp.