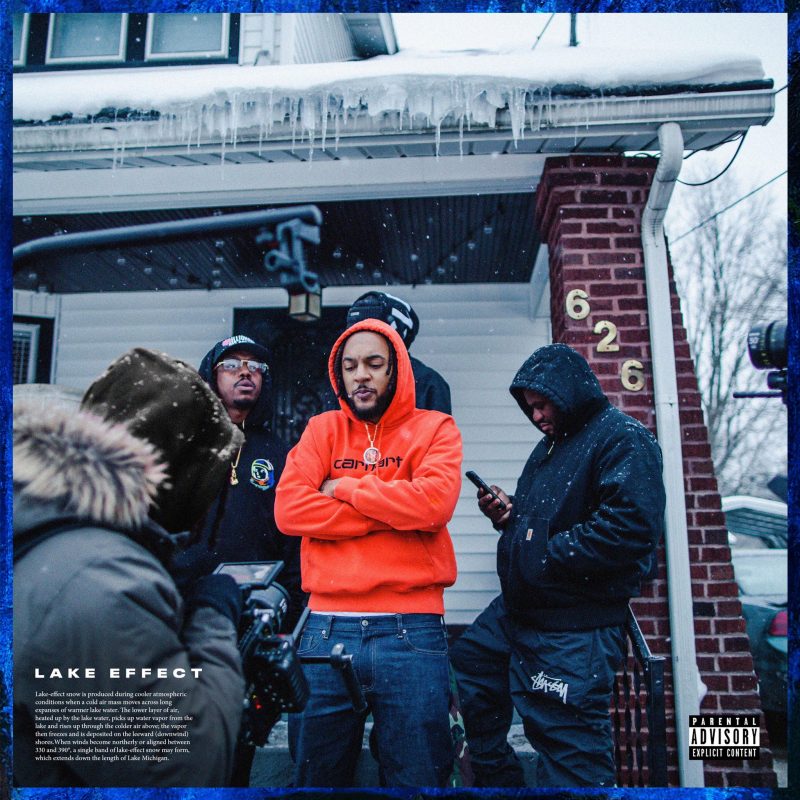 Almost two years after "GROVE" rapper Waldo & producer Sango are back with a new full-length album entitled "Lake Effect". Guest-appearances come from Savon, The SEVENth, Joose The Conqueror, Jay2, Willie The Kid, Jay Anthony and Amo Rose.
On 16 tracks the representatives of AGO Music representatives continue to pay homage to their hometown Grand Rapids and Lake Michigan, which is responsible for the title. "Lake Effect" is described on the cover as follows:
"Lake-effect snow is produced during cooler atmospheric conditions when a cold air mass moves across long expanses of warmer lake water, picks up water vapor from the lake and rises up through the colder air above; the vapor then freezes and is deposited on the leeward (downwind) shore. When winds become northerly or aligned between 330 and 390°, a single band of lake-effect snow may form, which extends down the length of Lake Michigan."
Have a listen to the full album "Lake Effect" by Waldo & Sango right below.