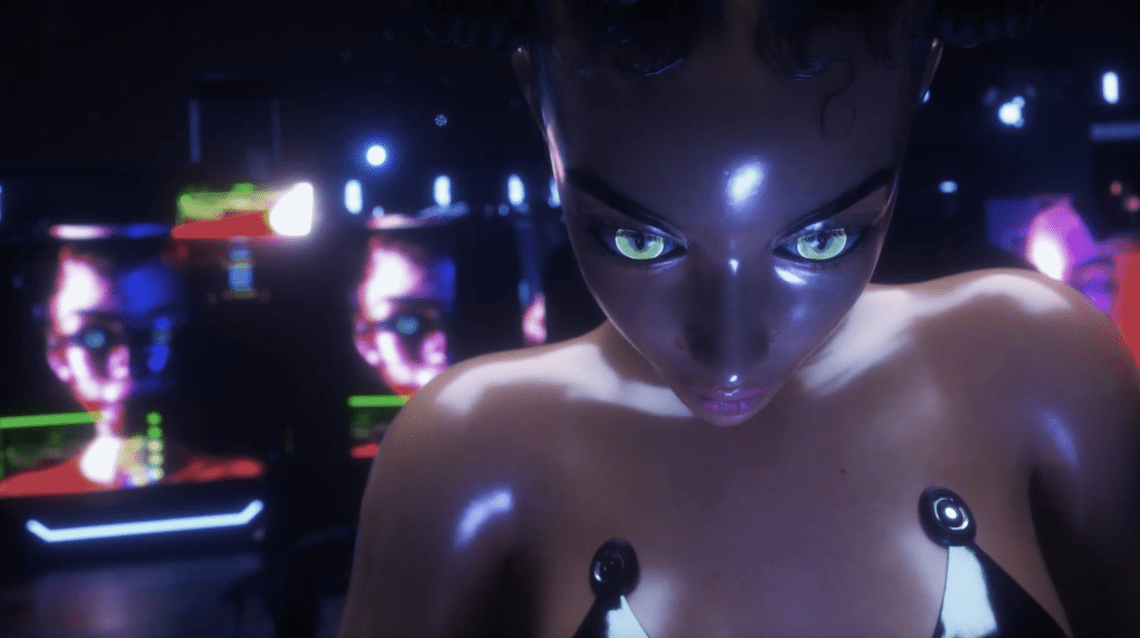 RIMON shares 3D animated visuals for her single "Feed Me" taken from her recent EP "Digital Tears".
Entering into an unexplored animated world, the song explores the difficult dynamic between humans and technology – more specifically phones – and how the obsession and addiction can be akin to one of romance. We follow RIMON as her digital self steps into a new realm, becoming overwhelmed, amazed and totally engaged in her new dimension, but nothing is ever what it seems.
Earlier this summer the Ethiopian/Eritrea-born singer dropped the 6-track, Samuel Kareem produced project which marked a total shift for her sonically and visually. All the creatives involved in the project were found through Instagram with no previous connection to RIMON, a luxury that modern technology offers allowing creatives to connect across the world. The video was animated by Sorek, an animator and designer from Paris – with additional sequences provided by Hilly, based in London. All characters were designed by the incredible Serwah Attafuah, from Sydney.
Watch the 3D video for RIMON's "Feed Me" below.