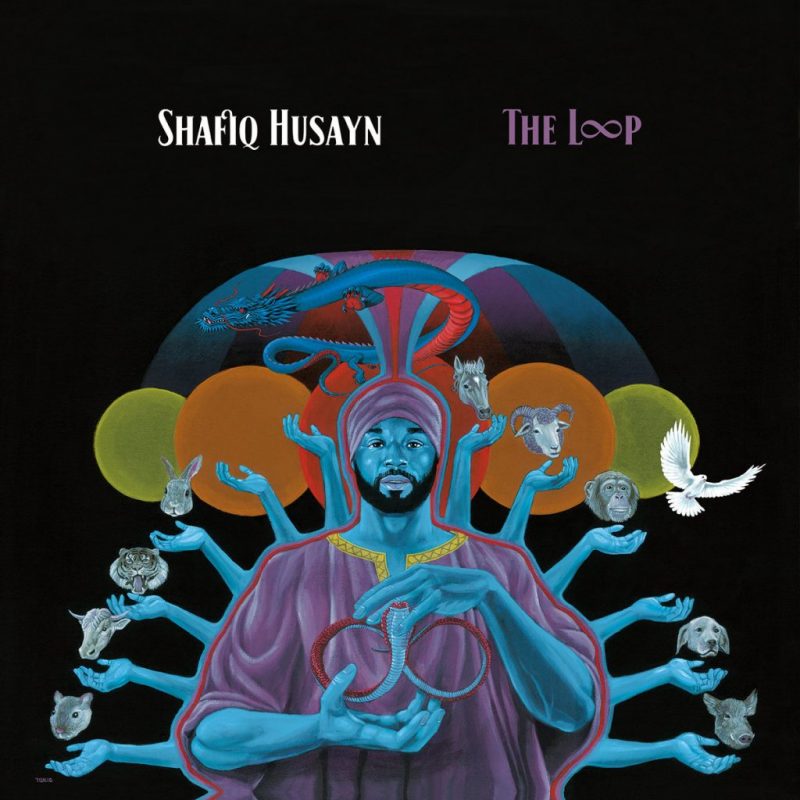 Los Angeles based polymath Shafiq Husayn finally releases his new LP "The Loop."
Following on from his debut album "Shafiq En' A-Free-Ka", Shafiq keeps adding further to his rich history of timeless, unique music with a fine mix of jazz, hip hop, soul and funk. The Loop saw its inception in 2012 through a series of studio sessions at Shafiq's home, including collaborations with the likes of Thundercat, Erykah Badu, Flying Lotus, Bilal and Anderson Paak. Amongst a close knit circle of friends and family the golden tones of The Loop were created, deeply rooted in ideas of song, story, history, guidance and spirituality.
Shafiq has brought together an impressive array of LA's musical royalty, enlisting the likes of Thundercat, Miguel Atwood-Ferguson, Kamasi Washington, Chris 'Daddy' Dave, Eric Rico, Coultrain, Computer Jay, Jimetta Rose, Om'Mas Keith, Kelsey Gonzalez, I-Ced and more to provide the backbone to his recording sessions. Drawing in features from an international cast of performers and artists like Erykah Badu, Robert Glasper, Hiatus Kaiyote, Fatima and Karen Be amongst others.
The records is accompanied by a series of paintings by acclaimed Japanese visual artist Tokio Aoyama, who worked in tandem with Shafiq to create a painting for each song on the record. 
Stream the full project below and get your copy via Bandcamp.