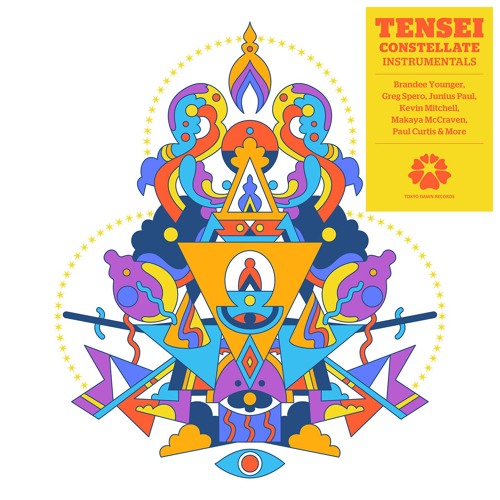 Chicago based producer tandem Tensei released the instrumentals and re-edits of their latest EP "Constellate." The 7 tracks represent a soulful, electronic and hip hop infused perspective to Chicago's growing spiritual jazz movement. Many of the movement's protagonists such as Makaya McCraven, Brandee Younger, Greg Spero, Junius Paul, Khari Lemuel, Kevin Mitchell and Paul Curtis joined the recording sessions for the album.
Stream the full Instrumental EP below and get your copy here.
Listen to the original release right here, with vocal by the likes of Jimetta Rose, Yaw, Sam Trump, Sulaiman, A. Billi Free, Kiara Lanier, ADaD and Liv Warfield from Prince's New Power Generation.