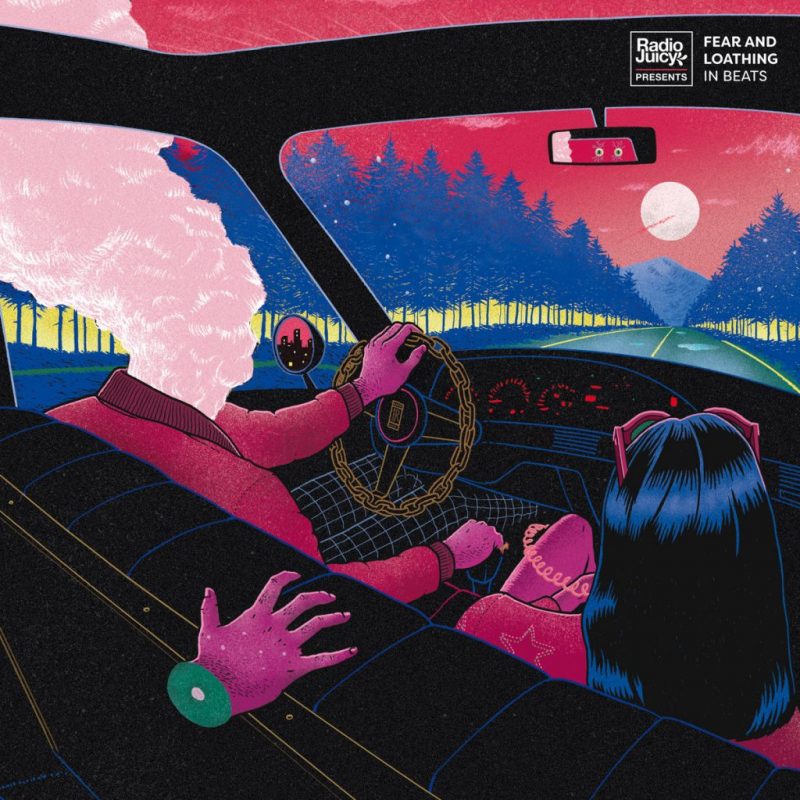 Radio Juicy proudly presents a follow-up to their 2012 released compilation "Fear and Loathing in Beats". The 2019 edition includes contributions by 50 artists from all over the world! Since it's a German label you can find many local cats on the tracklist, such as Plusma, Figub Brazlevič, Philanthrope, FloFilz, Hubert Daviz, B-Side, Flitz&Suppe and Tesk. But there are also international artists like Devaloop (Austria), Kenny Keys (USA), Mr. Käfer (Austria), slom (USA), Toonorth (USA), goosetaf (USA), Coubo (Russian Federation), slowya.roll (USA) and j a r j a r j r (Ireland).
All in all, "Fear and Loathing in Beats" contains 32 soulful and mellow hip hop instrumentals that are perfect for your next chillout session, trust me!
Enjoy the full album right below and get your copy via Bandcamp.