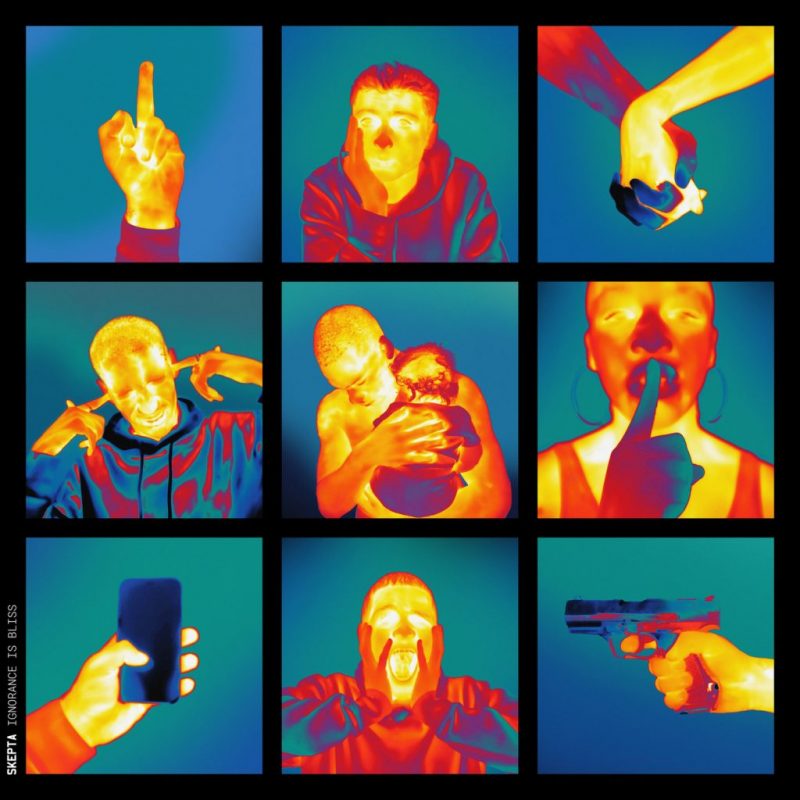 Here it is: Skepta's highly anticipated new album "Ignorance Is Bliss" has dropped today!
On 13 tracks the London MC showcases a more grown up version of himself. The album is still filled with Grime elements but Skepta uses more crisper and brighter sounds than on 2016's "Konnichiwa". Guest-appearances come from Nafe Smallz, Key!, J Hus, Cheb Rabi, B Live, Lancey Foux, Lay Z, Wizkid and his own crew Boy Better Know.
Just yesterday we shared the visuals for the first two tracks "Bullet From Gun" and "Greaze Mode" and now you can enjoy the full-length release right below.