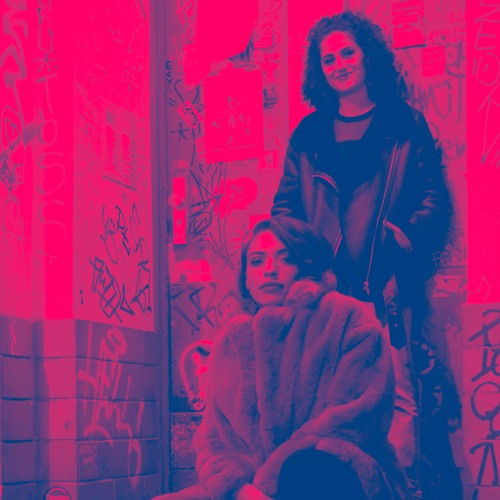 Upcoming German DJs Miss Control & Jenni Yo provide some mellow R&B and hip hop vibes on their new guest-mix for NOCTARIUM.
Also known as the InFEMous DJ Duo, the two have quickly made a name for themselves in the Frankfurt area and beyond. They have played shows in hotspots such as Frankfurt's Dough House and Hamburg's Donner Bar, including warmup for Chicago artist Noname.
With a deep background in hip hop and R&B, and an affinity for future beats, they know how to combine old-school classics with contemporary music. That's exactly what you can expect from their tasty selection for NOCTARIUM's guest-mix series. Including one of my TrapFunk remixes and Pasquinel's "If I Ruled The World" flip, released through INFINIT.
After sharing Jiggy James' uptempo R&B mix earlier this year, we now highly recommend this new mix presented by Frankfurt/London based collective NOCTARIUM.
Enjoy the full mix "NOCTARIUM 7" by Miss Control & Jenni Yo below and scroll down for the tracklist.
Tracklist:
St. Germain – Sure Thing
Ghostface Killa, Method Man, Masta Killa – Killah Lipstick
Pasquinel – If I ruled the world (Infinit Flip)
Knxledge – Girls need love
Teedra Moses – Be your girl Remix
Pete Rock, C.L. Smooth – Back on the Block (Casual Connection Mix)
Devin Morrison, Lakks Mable – Fairytale
Freddie Joachim, Elijah Fox – Winding Road
Rae Sremmurd – Black Beatle (Taimles TrapFunk Remix)
Janet Jackson – Rock with you (FS Green Rework)
Daniel Ceasar – Cyanide Remix
Kehlani, Ty Dollar Sign – Night like this (Phono Edit)
Sango, VHOOR – Ritmo Novo
Mike Jones, Slim Thug – Tippin' (Falcons Remix)
Brenk Sinatra – Lane 2 Lane
Noah Slee – Soulflower
Mura Masa – Lotus Eater (Tonton Remix)
Ticklish – My heart belongs 2 u
Bluestaeb – Untitled 0417
Gianni Suave, OG Keemo, Toby John – Du weißt