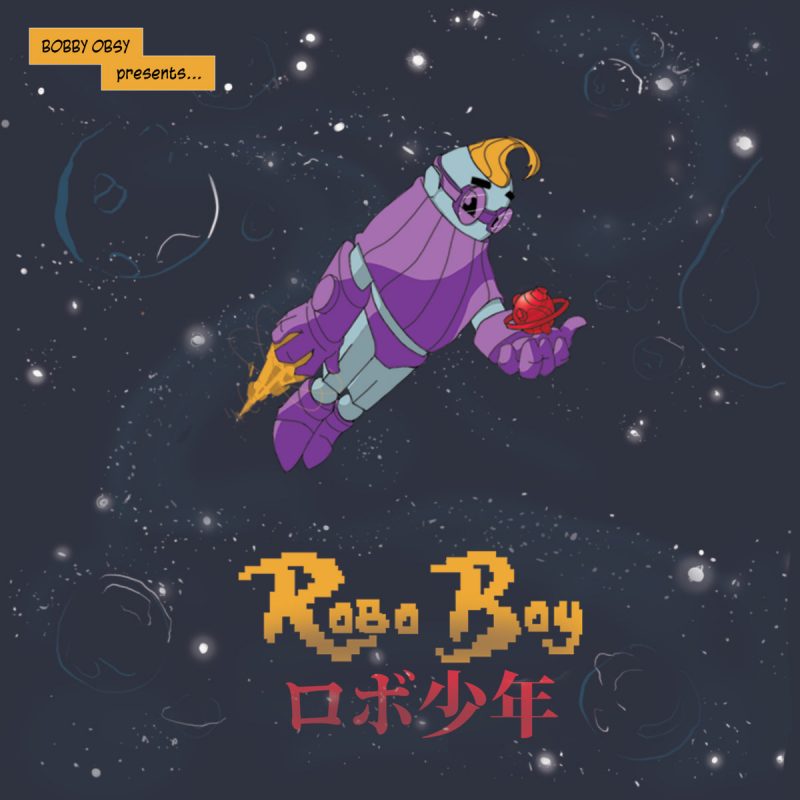 Nick Poulianitis a.k.a. Bobby Obsy delivers spacey chill vibes on his latest EP "Robo Boy".
Following up on his debut album "Rusty Gate", Bobby Obsy now joins Amsterdam label Rucksack Records for the release of 3 new tracks. The London-based music producer and designer follows the vision of creating new sci-fi worlds through his music and design. That's exactly what his new release does!
His beats are grounded in sample-based sounds, with the help of vintage samplers, synthesizers and live bass. The groove patterns on 'Robo Boy' never stay the same. You'll notice metallic sound design from his trusty MPC & Ensoniq 12-bit sampler, pixelated transitions from his SP-404, dreamy galactic melodies played on keys, and his favorite jazzy bass melodies.
Press play below and drift away to "Robo Boy".