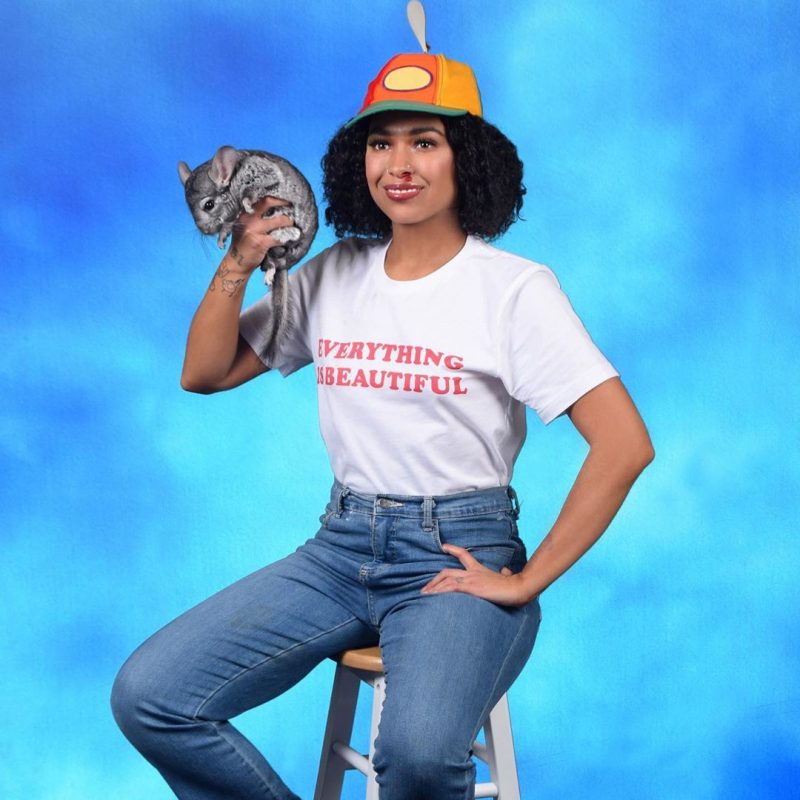 On her previously released singles, US rapper Princess Nokia has offered two different styles, inspired by life's duality. While "Green Eggs & Ham" is a dreamy sing-sang tune, her other song "Practice" is a bass-heavy trap banger. Following up on the two singles, she has dropped two new albums: "Everything Is Beautiful" and "Everything Sucks".
Princess Nokia – who is known for having multiple identities – discovers her own dualities and explores different layers of her personality. "Everything Sucks", which includes "Practice" and "Balenciaga", is brash and ruthless. In contrast, "Everything Is Beautiful" continues the vibe of "Green Eggs & Ham" and represents her sensitive side. It also includes the rappers newest single "Gemini" and guest-appearances by Onyx Collective, OSHUN and Terrace Martin.
Enjoy the new visuals for the 90s hiphop inspired single "Gemini" below and scroll down to stream both new albums in full-length.