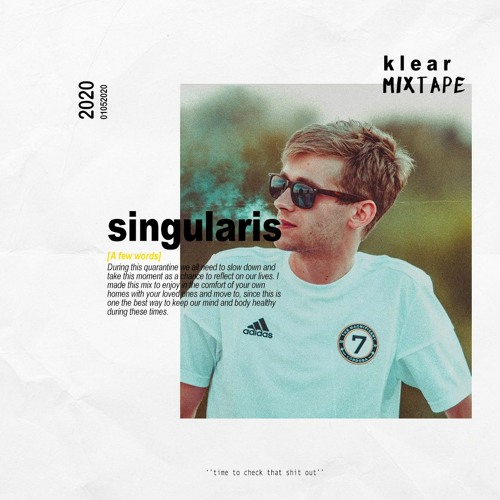 Dutch producer and DJ Singularis delivers good vibes on his new mix for Amsterdams KLEAR agency. His"KLEAR MIXTAPE" contains many of his own edits, fused with some latin/portuguese stuff by the likes of Elji Beatzkilla, Sergio Mendes, Dino D'Santiago and J Balvin.
During this quarantine we all need to slow down and take this moment as a chance to reflect on our lives. Singularis made this mix to enjoy in the comfort of your own homes with your loved ones.
Press play below and enjoy!