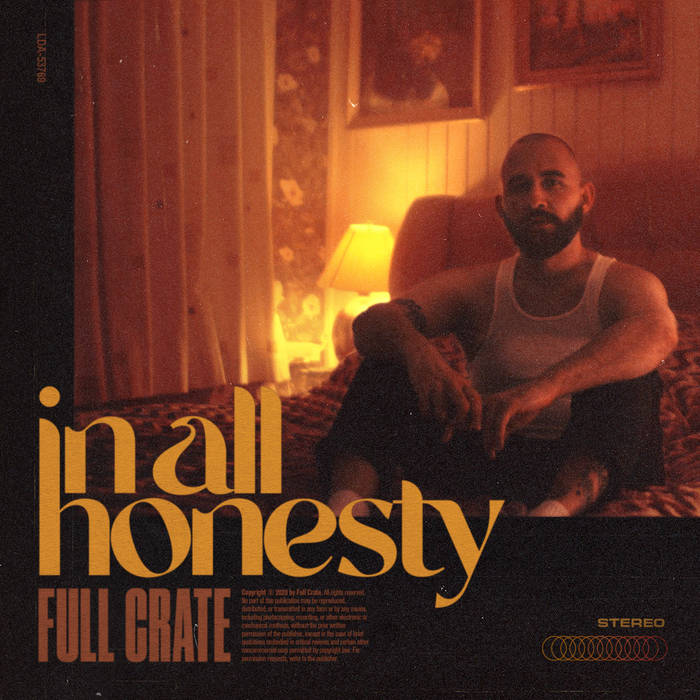 Two years after his "Still Growing" EP, Dutch artist Full Crate returns with his new project "In All Honesty".
Containing 8 tracks including the previously released singles "I'm Trying" and "Getaway", Full Crate's new EP is a journey of selfgrowth, through heartbreak and inner struggles. It's about looking in the mirror and being more honest to yourself, reflecting on how we treat others with love and respect but forget to be loving to ourself. Though it's a very personal project, it comes with a nice lineup of guest-appearances: Jaimes, Kyle Dion, Latanya Alberto, Uhmeer, Jairus Mozee, Aabo, Susan Carol and Sergiio.
Enjoy Full Crate's "In All Honesty" below and get your copy via Bandcamp.