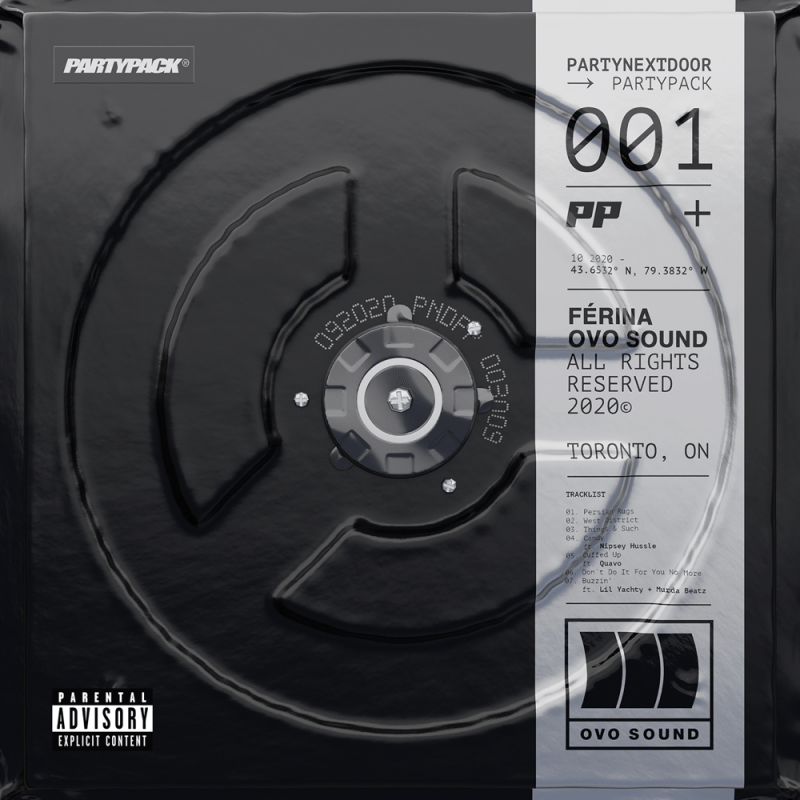 PARTYNEXTDOOR delivers a new EP with unreleased material titled "PARTYPACK".
Besides previously released loose tracks like "PERSIAN RUGS" and "WEST DISTRICT", the EP contains unheared songs with Nipsey Hussle, Quavo, Lil Yachty and Murda Beatz.
The 7-track project is dedicated to his day ones and gives a nice throwback to the good old Soundcloud-days. That's where the Canadian singer kicked off his career back in 2013 with the homonymous album "PARTYNEXTDOOR".
PND's latest full-length album "PARTYMOBILE" came out earlier this year and it's still a nice "soundtrack for those late drives".
Enjoy PARTYNEXTDOOR's "PARTYPACK" below.