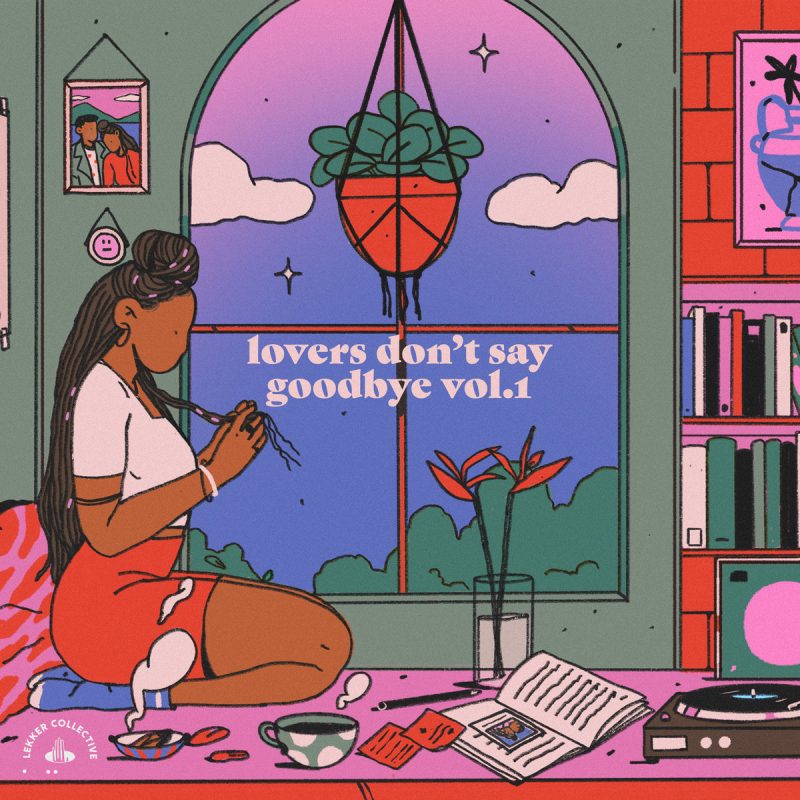 Berlin-based record label Lekker Collective releases digital compilation "lovers don't say goodbye (vol. 1)": Featuring a curation of 20 RnB and soul tracks from artists spread around the globe, including Bluestaeb, Ta-Ku and Masego collaborator Matt McWaters, Australian's Blush'ko, daste., JVLY, wonderwoman and all rounder Denitia, Sonder collaborator Lyves, Dutch favourite Moods, Berlin based Noah Slee, upcoming singer Ninja Nai and more.

*lovers don't say goodbye* is an ode to the lovers we have lost, while also alluding to self love and self care. A truly diverse range or artists contribute to the compilation, which is made up of the friends and fam circle surround Lekker, including label artists, previous PR clients as well as acts who have performed at the intimate Lekker Presents showcases
Stream the entire compilation below and get your copy via Bandcamp.