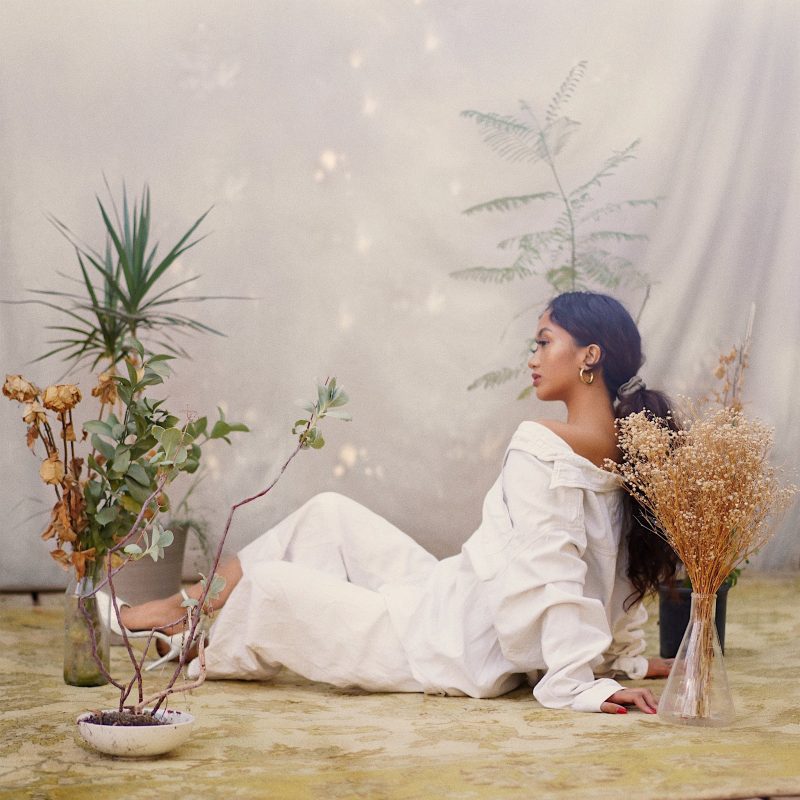 Seattle raised, Los Angeles based Neo-Soul/R&B singer, songwriter and creative director Jessica Domingo delivers her debut album "Butterfly Paradise".
What was supposed to be an EP like 2016's "Moonplay" and 2018's "Floral Mind" now has 11-tracks full of healing energy and ultimate serenity. In a social media trailer, she says: "The album is full of love, balance and harmony which is everything she experienced when she made it.
Jessica Domingo's soft and sultry voice on smooth melodic R&B productions by the likes of Jesse Barrera, Justin De Guzman, Nick Pacoli and Krs., teleports the listeners right into Butterfly Paradise.
Watch the Fuego Gatsby directed music video for the lead-single "Lotus" below and scroll down to stream "Butterfly Paradise" in full-length.