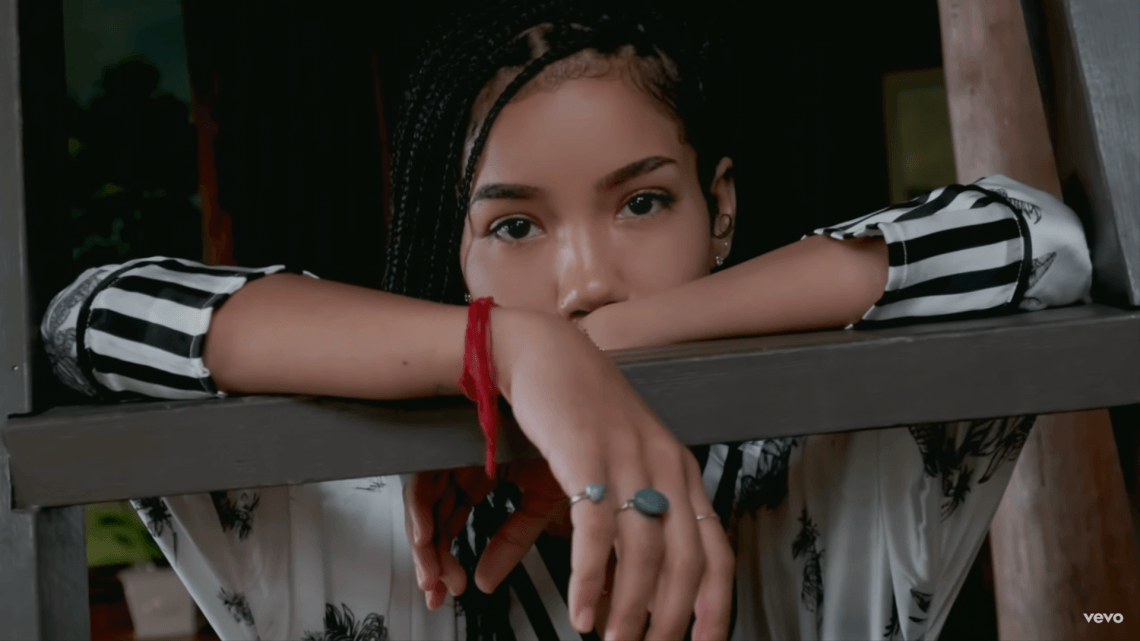 Jhené Aiko reconnects with her ex-boyfriend Big Sean for her new single "None Of Your Concern".
The two artists broke up last year November and then linked up again in July for Big Sean's track "Sinlge Again". Followed by Jhené Aiko's "Triggered" which sounded like a diss towards Big Sean, the TWENTY88 duo now returns with "None Of Your Concern". Filled with raw breakup-related emotions, the song reveals some very personal and intimate moments of their past relationship.
Watch the scenic music video for Jhené Aiko's new single with Big Sean, "None Of Your Concern", below.