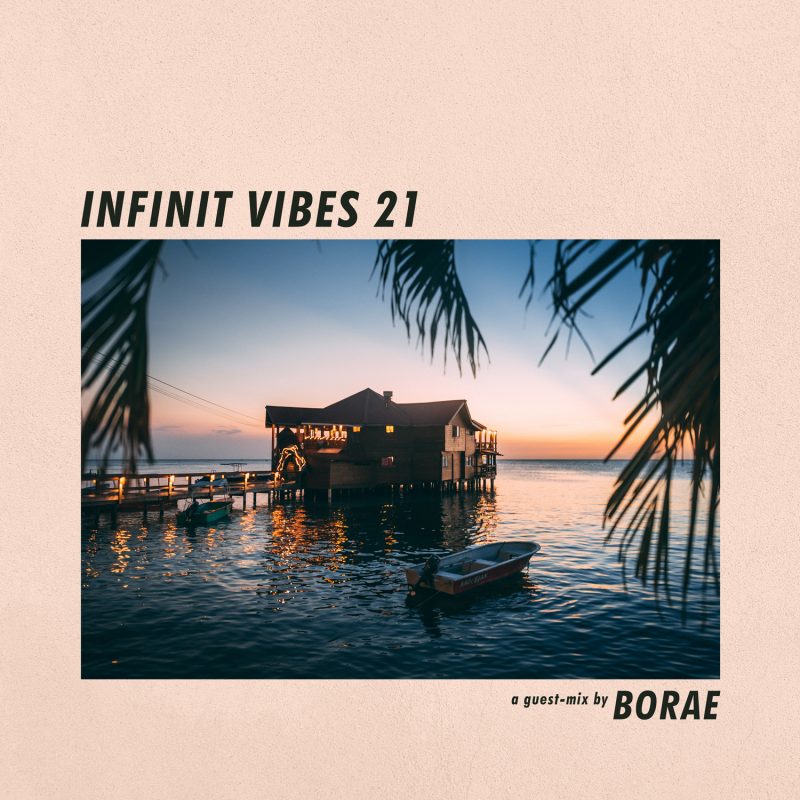 INFINIT VIBES 21 is here and we've got local DJ/producer BORAE delivering some heat for the late summer nights to come.
Soundcloud diggers know him for his edits that have been featured on The Future Beats Show and other relevant radio shows. In his guest-mix for us – which is his very first official mix at all – he continues the vibe of his own productions, bringing us a fire selection of Afro House, Amapiano, Chill Baile, Future Beats and R&B.
Whatever this summer will bring, Borae's mix will definitely get you in the mood to turn off the world for a bit and just dance and feel good. Press play below and enjoy!
Tracklist:
Sidney Samson & Gregor Salto – Brut Riddim
[CDM] – Dj MaBoOku – 2020
Mòo & Jo – Lora feat. Lass (Original Mix)
Saint Evo Feat. Lizwi – Mntwana
Niniola – Addicted (DJ Kwamzy Amapiano Edit)
Luedji Luna Feat. Dj Nyack, Zudizilla – Banho De Folhas
Sango Feat. Hagan – Espirito Santo (feat. Hagan)
Branko – Tudo Certo (feat. Dino d'Santiago)
Tera Kora & Monter – Bossa Linda
Smooth Operator 3000 – Lephonk
Bell Biv DeVoe – poison (max9k x Borae flip)
SOSA x HYALYTE – Already
Aka Salva – Salva
tenkai – In Time
tenkai – what
Fungi – Whatever You Want
Kazja – Nova Geração
Lawbeatz – O Foco O Topo (remix)
MTG – TOMA SEM GRACINHA – ZENSAT & BNB NO BEAT #TDG
kLap – BADBWOY BAILE
Borae – vete de aquí
Vhoor – Temperature
Erick Di – Morro
Erick Di – Garden Kisses
SOSA – unreleased
Sunson – Back Then
Xavier Omär – Speculate (Taimles Edit)